Space? Meet suit. – Interstellar Rift Development Update 063
In this update we are adding new, music, new characters, and some quality of life updates for the editor!
Space is dark, cold and quiet, but we've tried to remedy a little of that last aspect with some new music. You'll hear new tunes when mucking about in hyperspace, travelling to faction owned stations and in close encounters with Skrill and other enemies.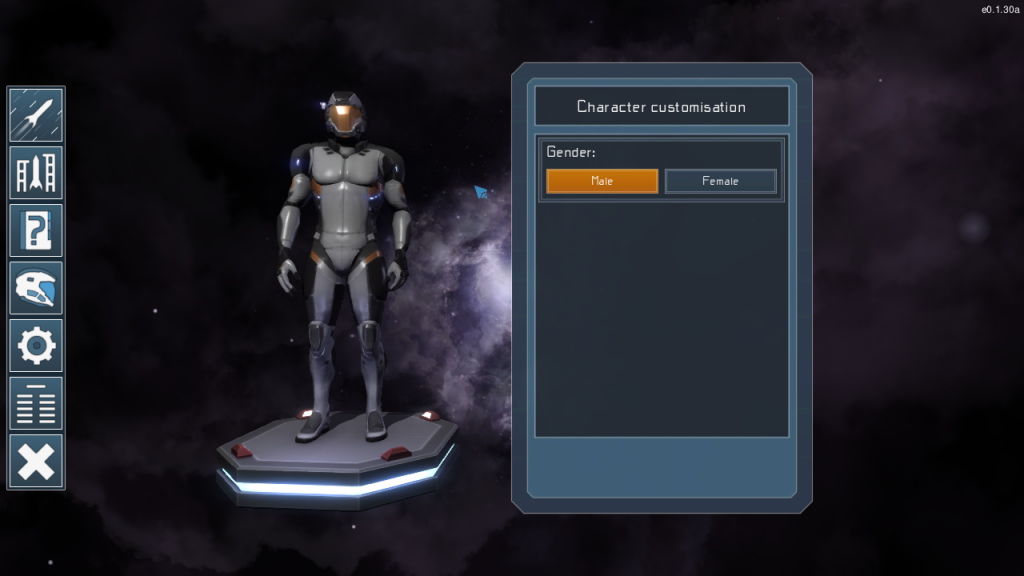 Additionally we are implementing our new character models with this patch. And finally allow you to swap genders. In the main menu you will find a new character customization button. For this patch you will be able to swap genders but soon you will also be able to change the colors of your character as well. While the animation system for these characters is much more elaborate, much of these functionalities are still unused. We are working at implementing more animations so players can see each other use the GRIP for example, but also the repair gun and other items that we'll be adding.
But wait! There is more. We are also adding the next stage of our editor rework. We've added the first tutorial tooltips to the editor that will pop up whenever it is appropriate. These should make it easier for everyone to figure out what each function does and how it is meant to be used. There's only a limited amount of these right now, but we are looking at feedback and determining where these are needed the most.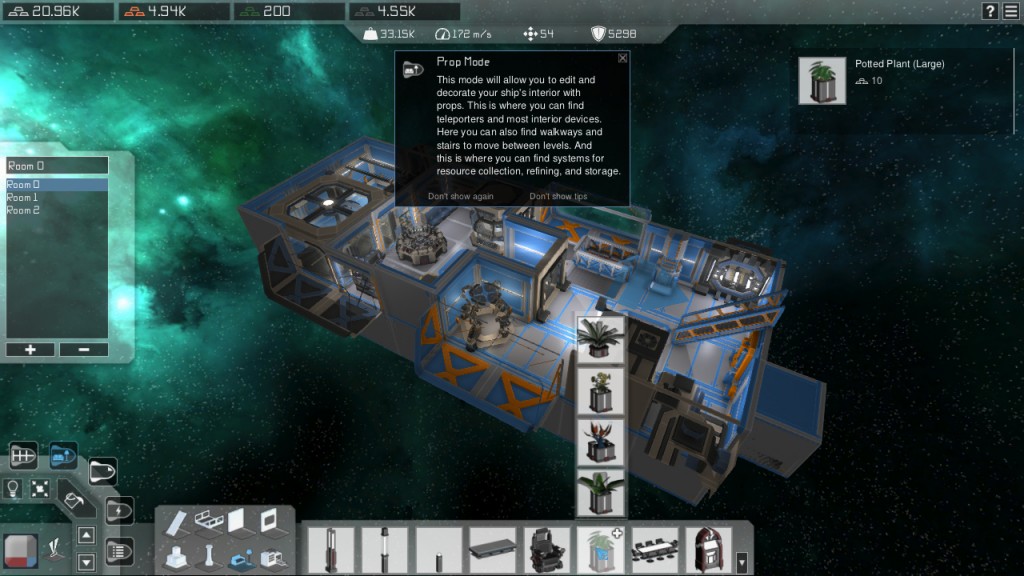 We've also condensed several building blocks to fit under their own individual categories. To access these blocks simply hover over on their icons and the alternate and offset versions will be displayed above it.
We've also been working under the hood, severely lowering the size of safe files with some new optimizations. This might also have a positive effect on joining servers, as there is way less data that needs to be transmitted.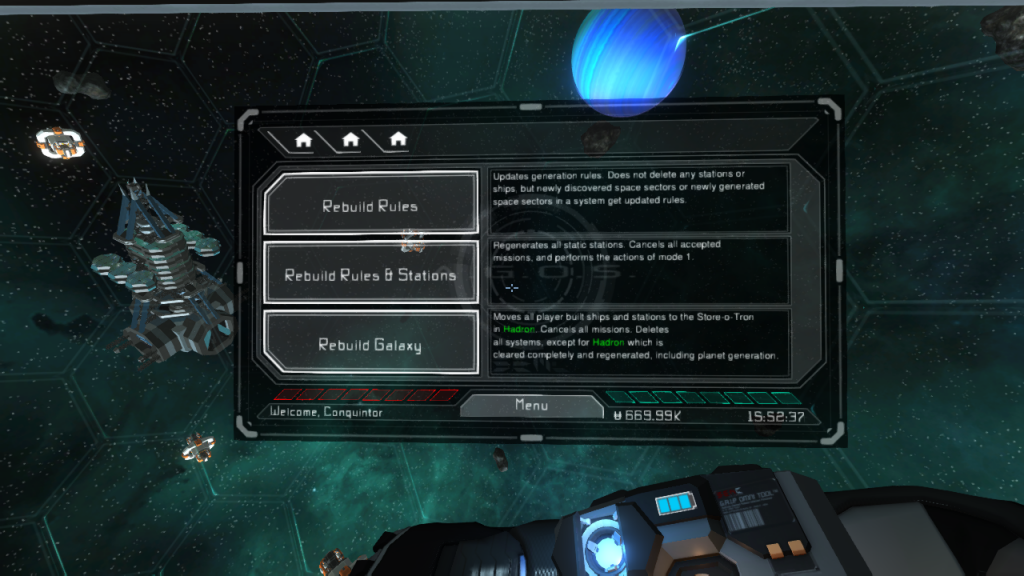 As part of these optimizations we have also introduced new options for rebuilding galaxies. You can now choose on of three modes when rebuilding, with the options now varying from a simple rules update to a full rebuild of every system and everything they contain.
Thank you all for playing and if you want to stay up to date with all Interstellar Rift news you can follow us on Twitter and Facebook, or you're free to leave your thoughts on our forums! We hope you'll enjoy this new update and we'll see you starside!
– The Split Polygon Team